The Festival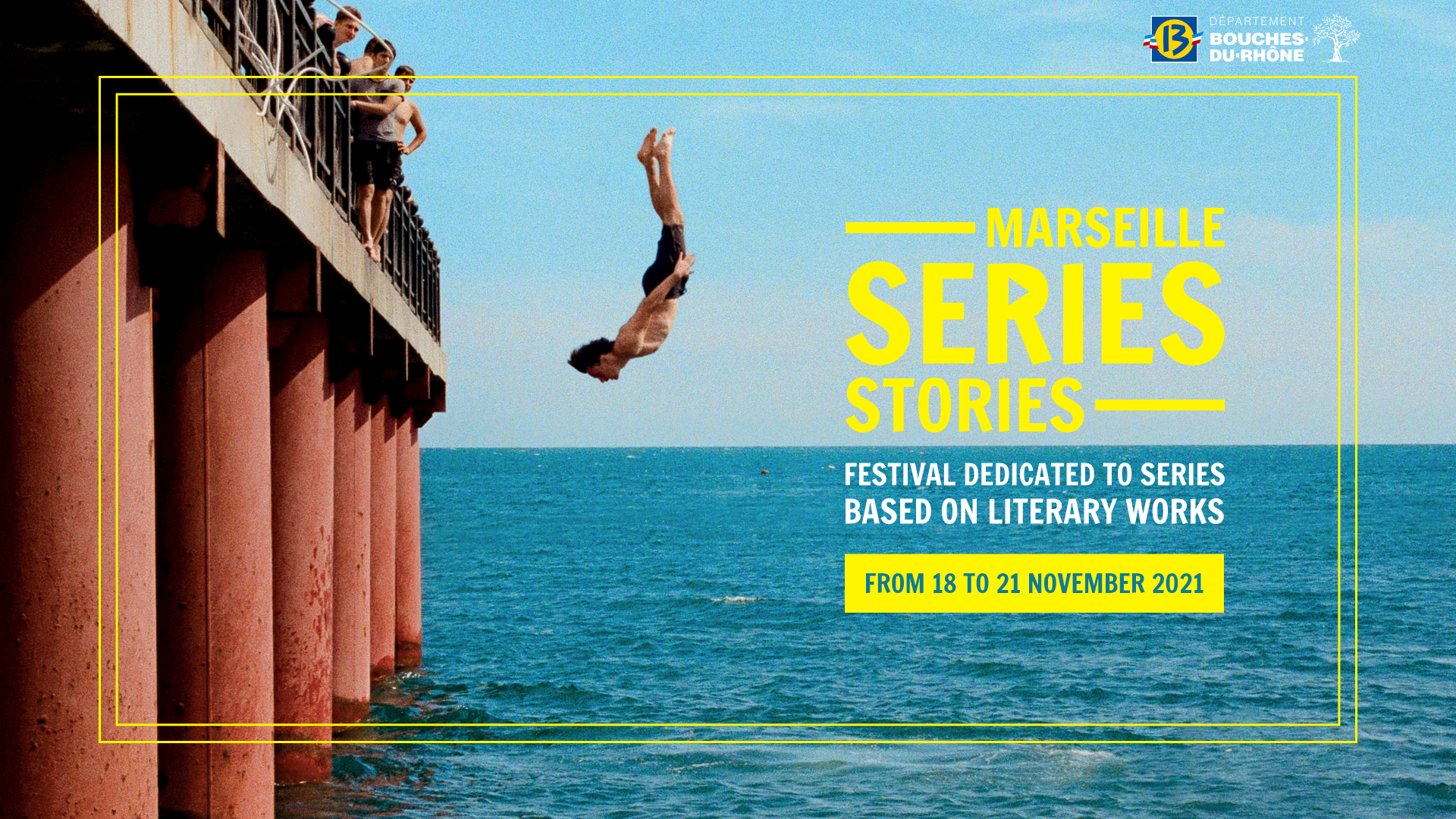 The festival
After a first edition that could not be held in person, Marseille Series Stories is eager to meet its audience. Marseillais, series and literature lovers, curious minds, audiovisual and publishing professionals: the festival will offer all audiences four days of screenings and meetings focused on literary adaptation in series!
Promoting the art of adaptation, (re)giving people an appetite for books by highlighting the stories and authors behind our favorite series: these are the ambitions of Marseille Series Stories, the first festival of series based on literary works, initiated by the Bouches-du-Rhône department.
Marseille Series Stories will offer an entertaining program for all audiences, free and upon reservation.
A hybrid edition
For its second edition, Marseille Series Stories goes hybrid and will display its selection of series at Cinéma La Joliette and also online, on the festival website.
The digital screenings will take place at the same time as the cinema screenings, at fixed time. Just as the screenings at Cinéma La Joliette, they will be accessible for free, upon reservation.
The program:
Premieres, meetings, masterclasses, creative workshops for children, professional meetings and round tables: the complete programmation of the festival will be revealed in October.
To stay updated and not miss anything, follow us!
How to book?
All events will be free for the public and upon reservation.
Tickets can be booked online, on this website, from October 20th.
Official screenings
Access restricted to people over 16 years old, with a limit of two places per reservation.
Masterclasses for the public
Access restricted to children over 11 years old, with a limit of two places per reservation.
All minors under the age of 18 must be accompanied by an adult.
Children's workshops
Two workshops will be organized: one for 7-8 years old, and one for 9-11 years old, with a limit of two places per household.
Two days of meetings reserved for audiovisual production and publishing professionals:
Thursday, November 18th: a discussion about the market of literary adaptation in series, a round table and a case study will open the festival and precede the Opening Ceremony.
Friday, November 19th: the Publishers' Market – a "B to B" meeting between audiovisual producers and literary publishers.
Accredited participants to the Publishers' Market will be able to book their appointments in advance through a dedicated reservation interface.
Appointments are thus guaranteed and the schedule is perfectly managed.
A brochure will be sent in advance to the accredited participants with a selection of pitches chosen by Marseille Series Stories, giving an overview of the works available and presented during the Market.
The professional meetings will be accessible upon presentation of an accreditation.
General management
Cinéfinance
Yannic de Taisne and Anne-Sophie Coupey
General coordination - event organization and logistics
Cinéfinance
Communication
Cinéfinance
Digital communication & Social Media
Agence Puppets
Official Photography
Stéphane Cardinale