Archives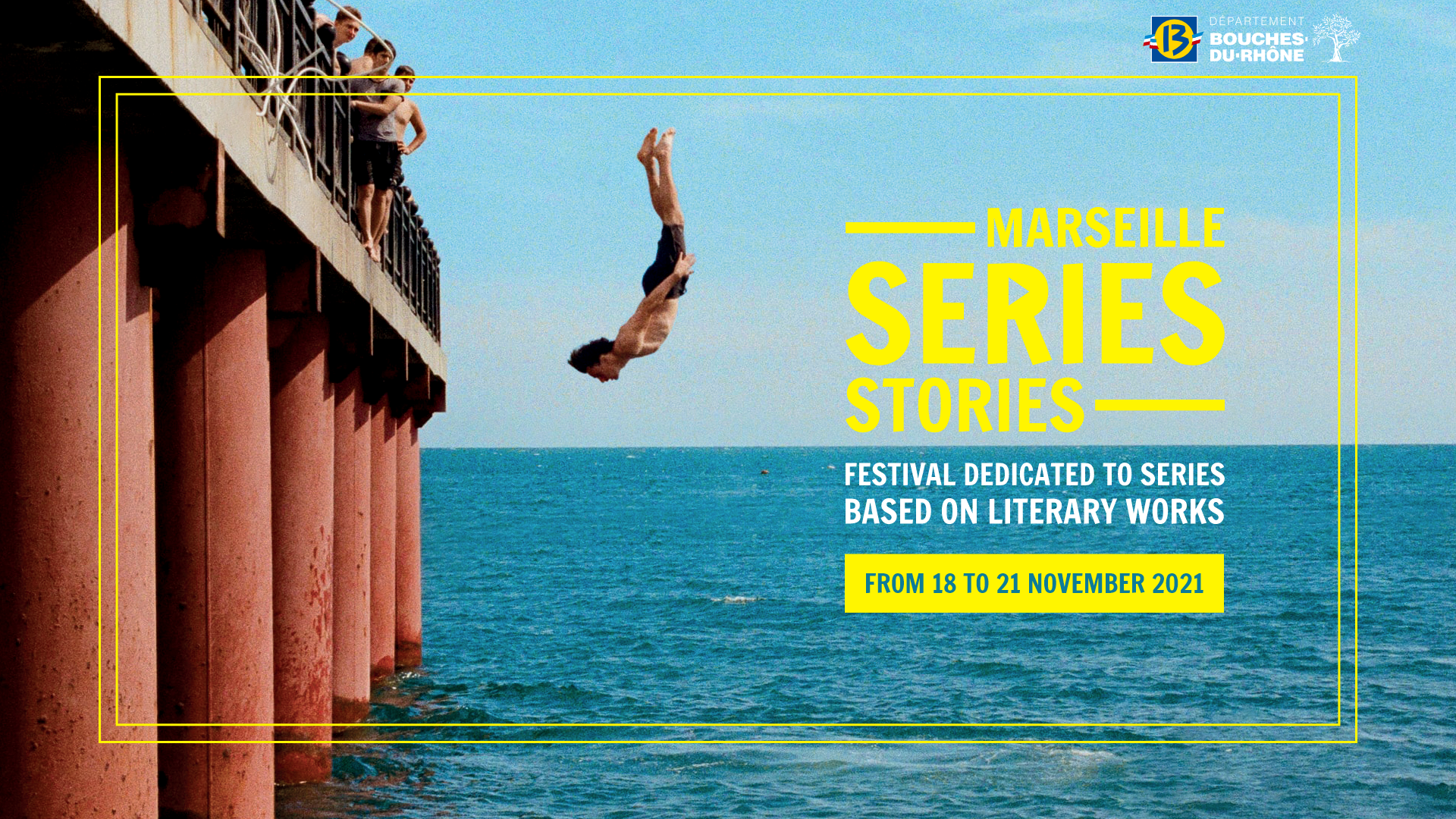 2021 Awards
WIDE ME AWAY – CANADA
Best Series adapted from a literary work Award / Audience Choice Award
Adapted from the novel of the same name by Anaïs Barbeau-Lavalette
SHOWRUNNER: Babel Films
SCREENWRITERS: Florence Lafond and Éric Piccoli from the novel by Anaïs Barbeau-Lavalette
DIRECTOR: Éric Piccoli
RIDLEY ROAD – UNITED KINGDOM
Best Performance Award for Agnes O-Casey
Adapted from Ridley Road by Jo Bloom
SHOWRUNNER AND SCREENWRITER: Sarah Solemani
DIRECTOR: Lisa Mulcahy
FRENCH BROADCAST: CANAL+
ALGIERS CONFIDENTIAL – FRANCE/GERMANY
Best Director Award
Adapted from the novel Ein Paar Tage Licht by Oliver Bottini
SHOWRUNNER: Abdel Raouf Dafri
SCREENWRITERS: Abdel Raouf Dafri with the collaboration of Oliver Bottini
DIRECTOR: Frédéric Jardin
FRENCH BROADCAST: ARTE
THE BEAUTY QUEEN OF JERUSALEM – ISRAEL
Special Mention from the Jury
Adapted from the novel The Beauty Queen of Jerusalem by Sarit Yishai Levi
SHOWRUNNERS: Shlomo Mashiach, Ester Namdar Tamam & Oded Davidoff
SCREENWRITER: Shlomo Mashiach
DIRECTOR: Oded Davidoff
FRENCH BROADCAST: NETFLIX
Jury 2021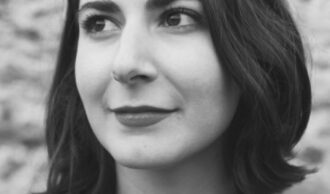 AVA CAHEN
Ava Cahen co-founded the magazine "CLAP!" in 2014, followed by "FrenchMania" in 2017, as well as the Woody Club, a film club she created in 2016. She has been a television columnist for "Le Cercle" on Canal+ since 2014 and on the radio France Inter in the program "Une heure en séries" since 2019.
She has published several books on movies and series, "Woody Allen: Profession Cynique" (2015), "Cheforama" (2017) and "Game of Thrones Décodé" (2019). In addition to teaching at the University of Nanterre Paris X, Ava Cahen worked for five years on the feature film committee of International Critics' Week under the direction of Charles Tesson before directing it herself.
Photo credits: ©Clémence Besset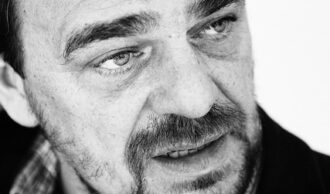 THIERRY GODARD
Actor Thierry Godard moves between cinema, theater and especially television where he has played Gilou in the series "Engrenages" on Canal +, Raymond Schwartz in the series "Un Village Français" on France 3 and Commissioner Martin in the series "Les Dames" on France 2.
Recently, he played the character of Jacques Corazzi in the series "Une Affaire Française" on TF1 and he is currently on France 2 in the mini-series "Germinal" whose first episode was broadcast on October 27, 2021.
Photo credits: ©Christophe Navarre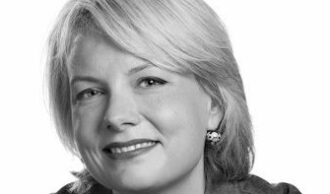 JUDITH LOUIS
After studying history, Judith Louis turned to storytelling. Her professional experience in fiction runs the gamut: first as a producer at Telfrance and then at Alma Productions (a subsidiary of the TF1 group), scriptwriter, trainer (CEEA, Master SCEDIL Sorbonne, FEMIS), broadcaster in charge of programming at France 2 and later Director of the Fiction Unit at Arte France.
She created her company L'ILE CLAVEL in 2017 in which she works as a producer and consultant.
She co-produced the mini-series "Laëtitia" for France Télévisions (6x52mn) directed by Jean Xavier de Lestrade based on the story by Ivan Jablonka, broadcast last year.
Photo credits: ©Éric Garault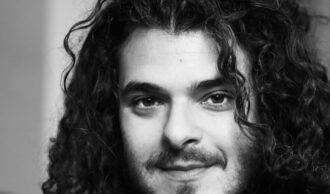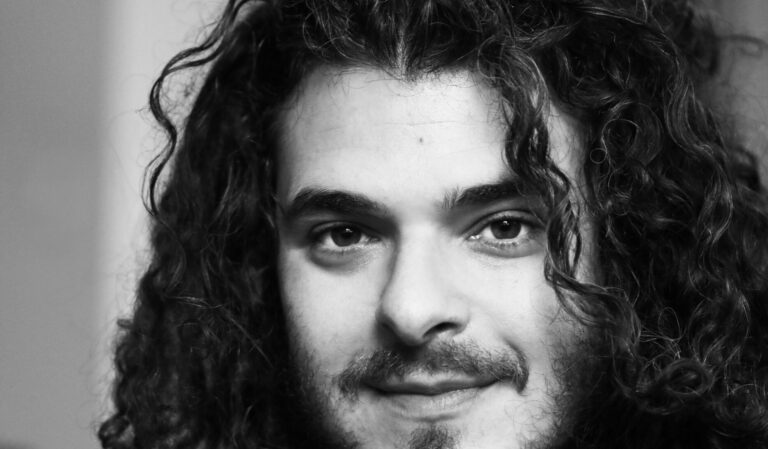 JOSEPH SAFIEDDINE
Joseph Safieddine is a French-Lebanese screenwriter who has published more than a dozen graphic novels with publishers such as Le Lombard, Dargaud and Casterman. He also works regularly with the magazine "Fluide Glacial". In 2017, he worked with Thomas Cadène to create and script the series "Été", a digital graphic novel developed as a "summer soap opera" and distributed on Instagram. The series was renewed for a third season in the summer of 2019. He also develops series for television, including "Fluide", broadcast in 2021 on Arte.
Photo credits: @Rita Scaglia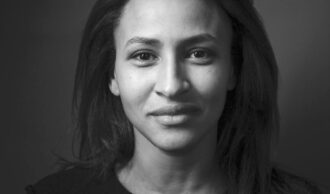 LÉONIE SIMAGA
The 520th member of the Comédie Française, Léonie Simaga decided to leave the national theatre company in 2016 to diversify her professional activity. She has since pursued her career as an actor and director on stage, on the silver screen and on television, and teaches public speaking at Sciences Po Paris.
These past few years she could be seen notably on: "Alice et le Maire" by Nicolas Pariser (2019), "Les Chatouilles" by Andrea Bescond and Eric Metayer (2018), "Jeune Femme" de Léonor Serraille (2017), "Les Limiers" by Alain DesRochers (2013, France 2), "Que d'amour!" by Valérie Donzelli (2014, Arte), "Trepalium" by Vincent Lannoo (2015, Arte), "Les Impatientes" (2018, France 2), "The Eddy" (2020, Netflix), "La Flamme" (2020, Canal+), "Je te promets" by Arnaud Sélignac and "Renaud Bertrand" (2021, TF1). In early December she can be found on Arte in "Nona et ses filles" by Valérie Donzelli.
Born in Marseille, she is a Knight in the Order of Arts and Letters.
Photo credits: ©DR
The 2021 trailer
2021 Selection
CLOSE TO ME – UNITED KINGDOM/SCANDINAVIA
In competition
Adapted from the novel Close to me BY Amanda Reynolds
SHOWRUNNER AND SCREENWRITER: written by Angela Pell, adapted from the novel of the same name by Amanda Reynolds
DIRECTOR: Michel Samuels
THE ROPE – FRANCE/BELGIUM
In competition
Based on the novel The Rope (Das Seil) by Stefan aus dem Siepen
SHOWRUNNER: Dominique Rocher
SCREENWRITER: Éric Forestier & Dominique Rocher
DIRECTOR: Dominique Rocher
FRENCH BROADCAST: ARTE
AMERICAN RUST – U.S.A.
In competition
Adapted from the novel American Rust by Philipp Meyer
SHOWRUNNER AND SCREENWRITER: Dan Futterman
DIRECTOR: John Dahl
FRENCH BROADCAST: CANAL+
AROUND THE WORLD IN 80 DAYS – FRANCE/UNITED KINGDOM
Opening Ceremony
Adapted from the novel of the same name by Jules Verne
SHOWRUNNERS: Ashley Pharoah, Caleb Ranson
SCREENWRITERS: Ashley Pharoah, Caleb Ranson, Peter McKenna, Stephen Greenhorn, Claire Downes, Ian Jarvis, Stuart Lane, Jessica Ruston, Debbie O'Malley
DIRECTORS: Steve Barron, Brian Kelly, Charles Beeson
FRENCH BROADCAST: FRANCE TÉLÉVISIONS FRANCE TÉLÉVISIONS
CRIMINAL GAMES - THE 70'S – FRANCE
Closing Ceremony
Inspired by the works of Agatha Christie
SHOWRUNNER: Sophie Révil
SCREENWRITERS: Eliane Montane and Thomas Mansuy
DIRECTOR: Nicolas Picard-Dreyfuss
FRENCH BROADCAST: FRANCE 2
THE ADVENTURES OF PADDINGGTON – UNITED KINGDOM/FRANCE
Screening for children
Based on The adventures of Paddington by Michael Bond
SHOWRUNNERS AND SCREENWRITERS: Jon Foster, James Lamont
DIRECTORS: Adam Shaw and Chris Drew
FRENCH BROADCAST: GULLI
Professional meetings
THE MARSEILLE SERIES STORIES SURVEY
PLACE AND DIVERSITY OF SERIES ADAPTED FROM LITERARY WORKS
Survey presentation by Aliette de Villeneuve, with the support of NPA Conseil
The survey analyses the quantity and repartition of adaptations amongst the most watched series inf France, on TV and SVoD, for the 2020/21 season.
ADAPTING LITERARY WORKS TO TV SERIES: FINANCIAL STAKES AND CREATIVE AMBITIONS
Roundtable animated by Xavier Leherpeur
PARTICIPANTS:
• Thomas Anargyros President of USPA, President of Mediawan Studio France
• Véra Peltekian Head of HBO Max Original Productions
• Hélène Saillon Head of International Co-productions, Film and International Development Department at France Télévisions
PUBLISHER'S VIEWS
Roundtable animated by Xavier Leherpeur
PARTICIPANTS:
• Alexandra Buchman Head of Audiovisual Rights, Éditis
• Laurent Duvault Head of Audiovisual Development, Media-Participations
• Adélaïde Quiblier Head of Diversification, Auzou Éditions
PUBLISHER'S MARKET
BtoB meetings with French publishers
Masterclasses and workshops
THE WAR OF THE WORLDS: MASTERCLASS FOR MIDDLE SCHOOLERS
Masterclass presented by Joris Charpentier
Two hours of masterclass to explore the various facets of how H.G. Well's novel was adapted into a TV series through the versions of Howard Overman for CANAL+ and Peter Harness for the BBC.
GERMINAL: BEHIND THE SCENES
Moderation : Ava Cahen
Julien Lilti, the series' showrunner, producer Carole Della Valle, and actor Thierry Godard look back at the shooting, share their experience and answer questions from the audience.
AGATHA CHRISTIE, FROM PAGE TO SCREEN
Moderation: Ava Cahen and Xavier Leherpeur
A one-hour talk and discussion on adapting Agatha Christie into series, with the participation of Eliane Montane and Thomas Mansuy, scriptwriters, Sophie Révil, producer of Agatha Christie's Little Murders and And Then There Were None, and Sonia Feertchak, author of La vérité tue : Agatha Christie et la famille (Truth kills : Agatha Christie and the family).
CHILDREN'S WORKSHOP, 7-8/9-11 YEARS OLD – IN THE SHOES OF A SERIES WRITER!
Workshop held with the participation of animation students from the Lycée Marie Curie – Marseille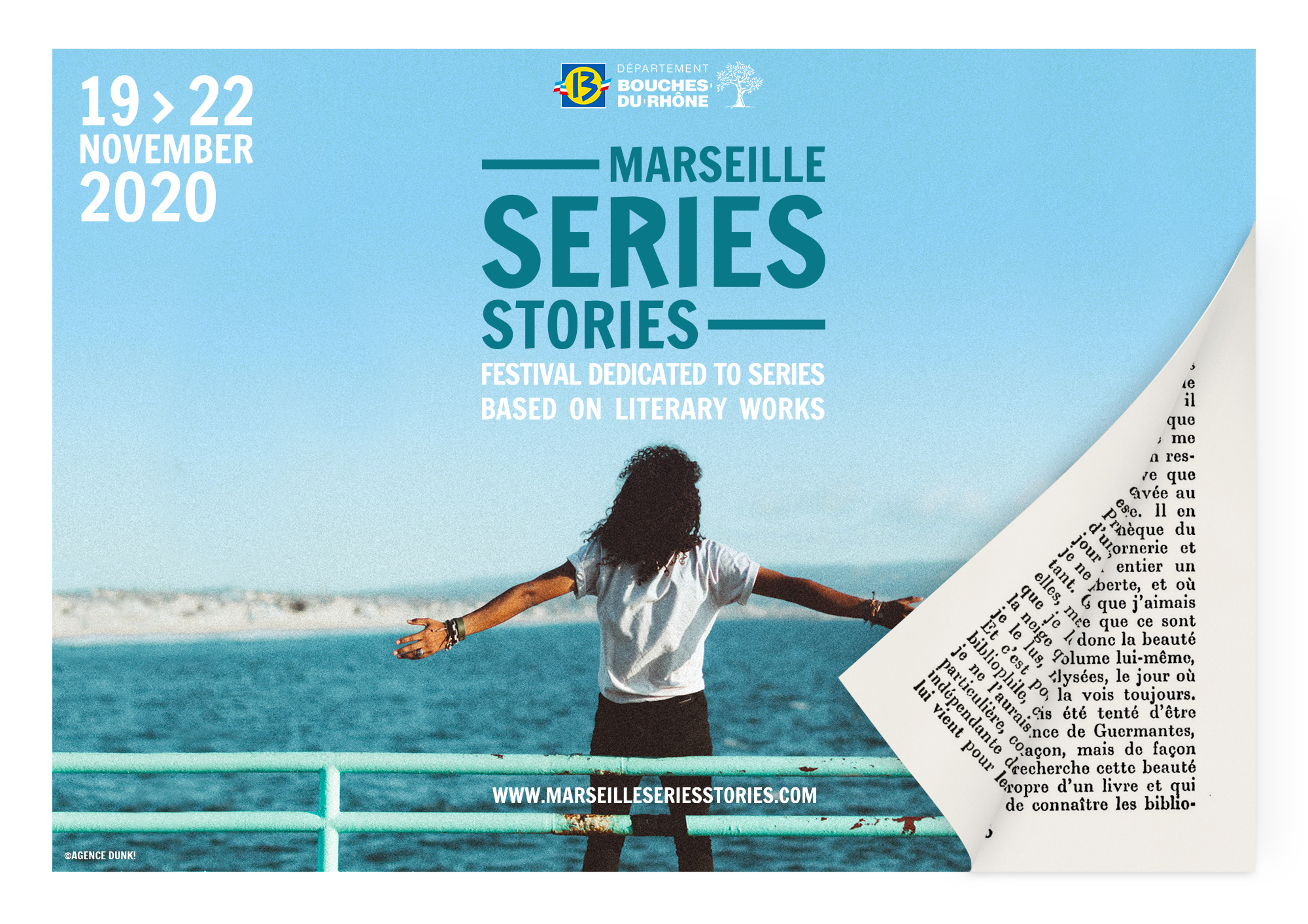 THE 2020 SELECTION
BRAVE NEW WORLD – season 1 - U.S.A - Opening ceremony screening
Based on the dystopian, sci-fi novel of the same name, written by Aldous Huxley
Showrunners and screenwriters: Grant Morrison, Brian Taylor and David Wiener
French broadcast: Starzplay
THEY WERE TEN – miniseries - France - Closing ceremony screening
Based on the novel And Then There Were None by Agatha Christie
Bruno Dega, Jeanne Le Guillou
DIRECTOR: On the TV platform SALTO and M6 TV Channel
CANAL+
THE GOOD LORD BIRD – U.S.A
Adapted from the James McBride's novel
Creation: Mark Richard et Ethan Hawke
Script: M.Richard et E.Hawke (ep. 1), M. Richard et Erika L. Johnson (ep. 2)
DIRECTOR: CANAL+
FRENCH BROADCAST: ARTE
BAGHDAD CENTRAL – season 1 - United Kingdom
Based on Elliott Colla's novel of the same name
SHOWRUNNERS: Stephen Butchard
SCREENWRITER: ARTE
DIRECTOR:
PATRIA – season 1 - Spain
From the novel Patria written by Fernando Aramburu
THE ALIENIST: ANGEL OF DARKNESS - U.S.A
Based on Caleb Carr's best-selling novel The Angel of Darkness, a sequel to The Alienist
MRS WILSON - miniseries - United Kingdom
Based on Alison Wilson's memoirs Before & After
EN EL CORREDOR DE LA MUERTE – season 1 – Spain
Based on the novel En el corredor de la muerte written by Nacho Carretero
LES SAUVAGES - the complete series - France - Special screening
ZEVEN KLEINE CRIMINELEN (SEVEN LITTLE CRIMINALS) – season 1 - Netherlands - Special screening – young people's screening for associations
Based on the youth novel Seven Little Criminals by Italian writer Christian Frascella
The 2020 trailer